Our students participate actively in leadership positions. Top row (L to R): Breylon Riley, Trevor McKeown, Markus Sprenger, Patrick Sansone. Bottom row: Zachary Gude. Olivia Dickinson, Carolyn Eckrich, Isabel Montero.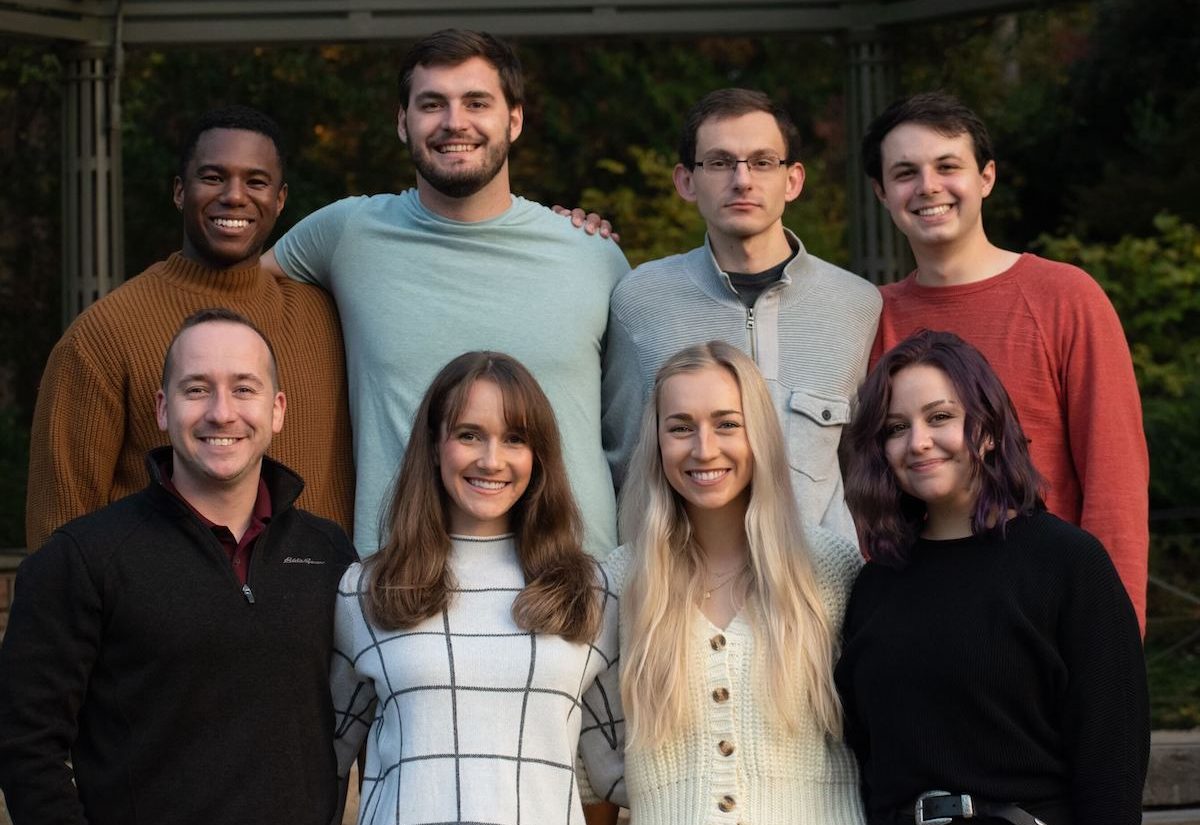 Our students come from all over the world with their diverse experience and leadership talents. The Duke Medical Physics Graduate Program was built to ensure our students' success. We are particularly proud of our inviting and collaborative community, in which students take courses and conduct clinically relevant research under the guidance of faculty members. Our graduate training includes the latest technologies, world class faculty, amazing institution resources, and generous program facilities.
[1]
The Graduate and Professional Student Government of Duke University
(
GPSG
) is the umbrella student government organization for Duke's nine graduate and professional schools. [2] Student Leadership and Advisory Council (
SLAC
) is composed of elected students and the DGS (Director of Graduate Studies). It consists of four student representatives, a Social Coordinator, Outreach Coordinator, at least two Graduate and Professional Student Government (GPSG) Representatives, and the Medical Physics Administrative Council (MPAC) Student Representative. SLAC meets once a month to discuss program events and bring up concerns to the DGS. [3] Medical Physics Administrative Council (
MPAC
– pronounced 'm-pac') is the faculty governing committee that discusses the overall development of the program and decides on future strategic directions. The student representative provides input into the decision making process from the perspective of the student body.
(4) Women of Medical Physics (WoMP) is focused on dismantling sexism and misogyny in medical physics. One goal of this group will be to educate the program student body about the impacts of causal and overt sexism on career development and mental health. They will also strive to develop resources for victims of these behaviors, both in reporting and addressing them in a professional manner.